indiehomebeer Subscription Memberships Available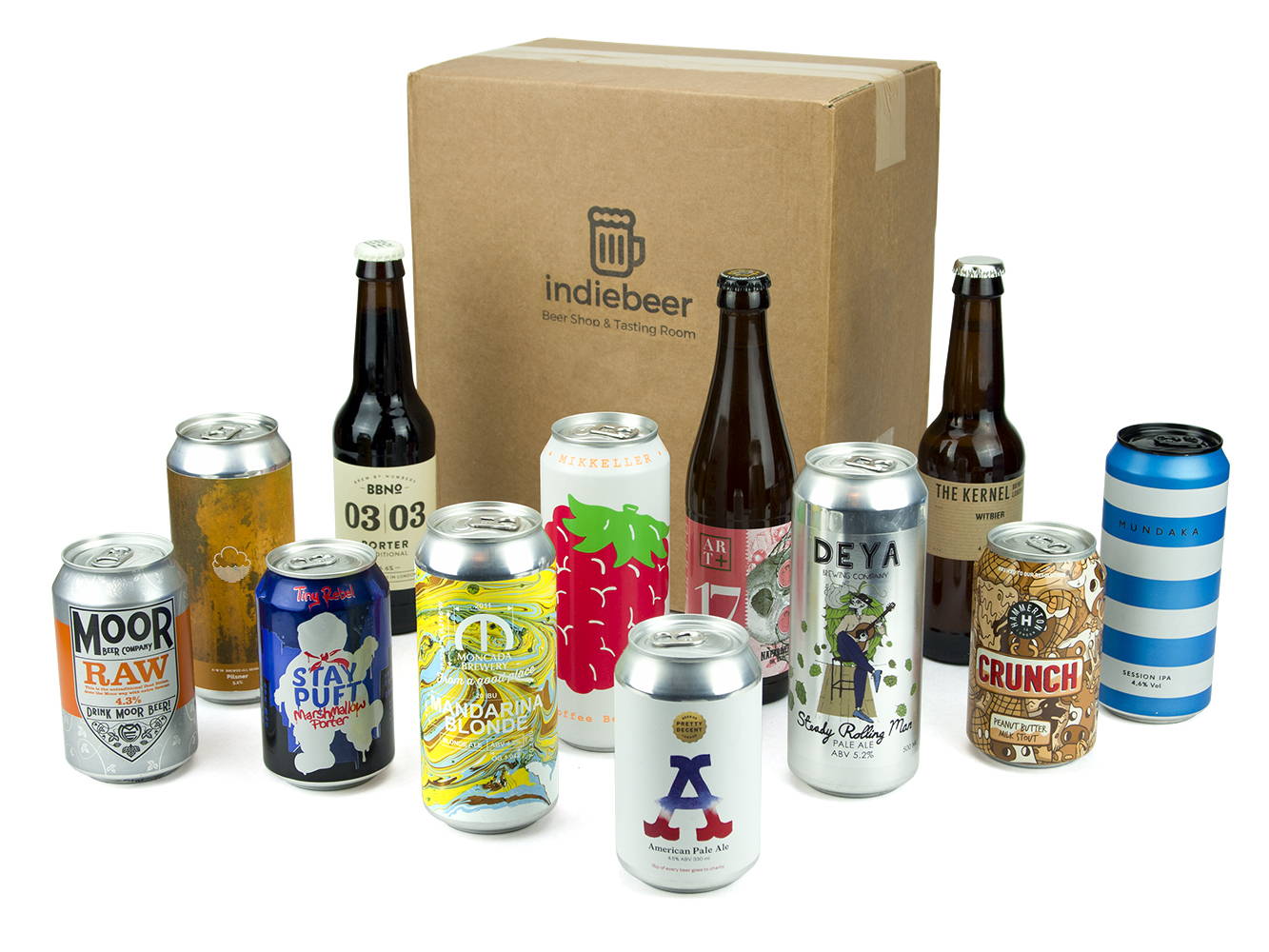 Every Month we deliver 12 beers from the best independent breweries around.
The style and breweries vary each month. To give you an idea of what beers have been included before click here to see an example of our May menu

22% average discount vs. buying the beers individually
(Jan-May 2020 monthly average. Individual sale price of beers included. vs monthly cost of £46)
Members who subscribe for 12 months receive an indiebeer glass in their 1st order, and other gifts throughout the year.
Free delivery to UK mainland, excl. Highlands.

The beers we put in our subscription boxes are our personal recommendations and cover a range of styles but we are also very happy to customise our boxes to your personal tastes. If you would like to customise your box please send us your answers to the below questions along with any other information that is relevant. You can do this either the notes section as you check-out or drop us an email at info@indiebeer.co.uk.
1) Do you have a preferred style? e.g IPA & Pale Ales (Hazy/New England, tropical, citrus, bitter/West Coast, etc), Dark Beers, Lagers, Wheat Beers, Mixed Box
2) Minimum or maximum strength?
3) Beer explorer or beer geek? Are you relatively new to craft beer and wanting to expand your knowledge of different styles? These boxes have beers that are cheaper and/or in smaller 330ml formats. Or are you a beer geek? These boxes have more expensive beers that tend to be in larger 440ml formats with an emphasis on top quality ingredients and/or unique and interesting flavours.
4) Any other information e.g. if you are vegan, hate beers with fruit in, any particular breweries you love, anything that will help us build you the perfect box :).
Note - Please be reassured that if you choose a monthly recurring direct debit plan you can cancel your subscription immediately at any time as long as you let us know at least a week before your next box is due to ship. Just drop us an email and we will cancel your subscription straight away, it couldn't be easier!
Click Here For Upfront Payment
Direct Debit Payment Plans
The Less Exciting Information
Direct Debit payments will be taken around the 5th of the month.
Boxes will be dispatched 1 week later.
Unfortunately the boxes will not be delivered by unicorns, we use APC who are experts at carefully delivering fragile goods.
Also, in this industry we waste a lot of cardboard. Every beer delivery we receive creates wastage therefore wherever possible we will re-use the boxes we receive from our suppliers for this subscription service. If you are buying this as a gift and would prefer it if we used indiebeer branded boxes every time then we are happy to oblige. Please add this to the comments section at payment.
Delivery is only to Great Britain excluding the highlands & islands for now – check back in the future for updates. We really do want to send these amazing beers far and wide.
If you wish to cancel or amend your subscription at any time please let us know at info@indiebeer.co.uk