indiebeer is a craft beer shop and tasting room in Holloway, London, run by co-owners Clare and Owen.
They travelled around the UK, Europe and North America to seek inspiration for indiebeer. They were particularly impressed by the American beer shops, where there is a real emphasis on the overall experience. These are places to spend time, relax, explore and learn more about this wonderful liquid. The aim was to make indiebeer the best bits of all the amazing places they saw together under one roof!
So why are we called indiebeer? Well, it's because we only sell beers produced by independently owned and managed breweries
Independent breweries can be adventurous and selective with the ingredients that they put into their beers.
They can adapt quickly, and are also supportive of their local ecosystem.
It is these reasons and many more which form the basis for our brewery selections, but of course the final deciding factor is always the quality of the beer!
We also don't ever want to lose sight of the past and will always have some of the best classic beers in stock, some of which have remained in the same family for many years, and have refused numerous attempts to buy them by industrial mega breweries. They are the true pioneers of being indie!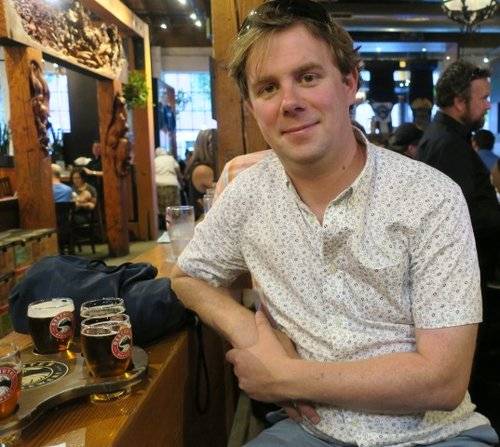 Most Memorable Beer Moments
Visiting Russian River brewery near San Francisco and walking out with a box of Pliny The Elder
The first time I went to GBBF and actually knew enough to enjoy most of the beers I selected

Most Memorable Beer Moments

Volunteering for the first time at CAMRA North London Drinker festival and having a great time advising the customers and obviously trying everything on tap :)
Stepping into my first American bottle shop while touring the USA to seek inspiration for indiebeer. The Americans really know how to do it, the bottle shops are on a totally different level - so much bigger!
Trying my first beer ice-cream float (again on our USA tour) - a revelation