Guide to Summer: #1 Festival Season!
indiebeer has only been open for 7 months but already we've been named Most Loved Local Shop in Holloway in the annual Time Out Love London Awards.
You can't imagine how happy we are to have been accepted into and received such support from this community.
In return, we want to make sure you love your summer, and what better way to make the most of those rare warm days than to crack open a refreshing can of beer!
Over the next few months we'll be sharing our Guide to Summer -- so that you'll never have to wonder what you should do at the weekend or what new independent beers would suit the occasion.
First up: festival season kicks off this month.
Most of the UK's famed music festivals have really cracked down on drinks. But for those of you planning a long weekend of camping and revelry, we've put together a list of some that allow alcohol in their campsites.
Top Tips for Festival Season:
Check the Rules!

Before you pack for your festival weekend, don't forget to check their rules. Each one is different. Some allow you 24 cans per person, some only allow 6!



Bring Cans!

Not only are they way lighter to carry and won't smash in your cooler, the sunlight doesn't penetrate and kill the beer inside. Sunlight and heat are particularly deadly to hoppy beers like IPA's and Pale Ales, as well as lagers.



Drink Sours Instead of Wine!

Want to avoid the sugar rush and headache that come with wine? Try a Sour! You'd have to live under a rock to have missed that Sours are really popular right now. And no wonder! They're a great alternative to wine as they tend to be low ABV and so really easy to drink during the day.



21-24 June - Isle of Wight Festival, Seaclose Park, Isle of Wight https://isleofwightfestival.com/
What is it? The first major festival of the year, it's eclectic, very big, extremely inclusive of all types of music, and accommodates for all ages. Only two hours outside the Big Smoke, the island can be whatever you make of it!
Our Suggestions:
Burnt Mill Pintle - An Australian Cascade & Citra hops pale ale brewed with wheat, oats and flaked barley to smooth out the body.

Westbrook Gose - One of the best Gose style sour beers you can get. It's a German-style wheat beer with hints of coriander and salt.
How much can you bring? Unlimited amounts allowed in the campsite!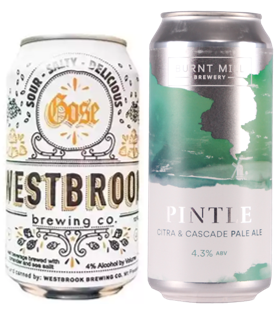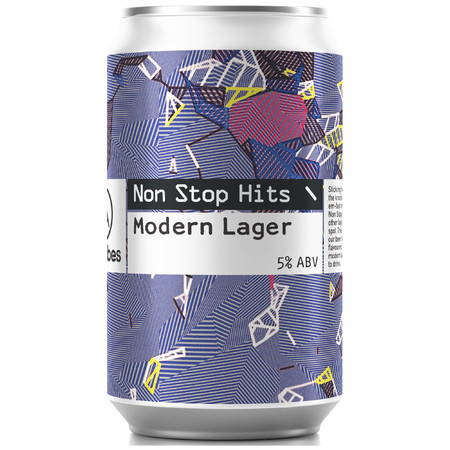 6-8 July - Wireless Festival, Finsbury Park, London https://www.wirelessfestival.co.uk/
What is it? If you're into the Urban music scene, you'll love this year's lineup. The most conveniently located festival on our list caters to a slightly younger (or younger at heart) crowd but there are ways to make this big weekend a little more grown up. Your selection of pre-drink beverages, for instance!
Our Suggestion: Two Tribes Non Stop Hits Modern Lager - This brewery is a neighbour of ours! They recently opened up in Kings Cross and have an amazing, music-centric taproom. On top of a great can design, this lager is really light, crisp, and easy to drink.
How much can you bring? Alcohol is banned at this festival, however, it's right here on our home turf and just around the corner from indiebeer!
2-5 August - Bestival, Lulworth Estate, Dorset
What is it? For the quirkier individuals amongst us, Bestival takes the cake. The festival itself hosts a mix of popular music and comedy, but what makes it stand out is the out of this world fancy dress! If you like a bit of random fun and silliness with your tunes, start planning your group costume now!
Our Suggestion: Gipsy Hill Hepcat - This Session IPA is light and easy to drink all day. "Mosaic, Citra, Ekuanot and Motueka hops combine to produce an intensely tropical-citrus hit. It's inviting orange hue speaks of what's to come."
How much can you bring? "The maximum you can bring in per person is 1 crate of cans/plastic bottles (24 max.) & 70cl of spirits OR 1 crate of cans/plastic bottles (24 max.) & up to 3 litres of wine in a plastic bottle or carton/bag/box."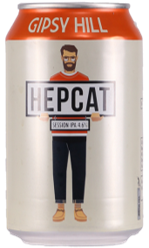 17-18 August - RiZE Festival, Hylands Park, Chelmsford https://rizefestival.co.uk/
What is it? With Glastonbury on hiatus this year and V out of the picture, this brand new festival hopes to pick up where they both left off and deliver the summer's biggest lineup of popular music. And this one's only about an hour outside of the city! Again, expect a slightly younger crowd and don't forget your wellies!
Our Suggestions: Verdant Bloom - This IPA has a sweet tropical juice aroma, packed with flavour and bitterness. The brewers describe it as "Think blueberry muffins with a hint of caramel and liquorice." Breakfast? Or dessert? Why not both?
How much can you bring? No food or drink is permitted in the arena, but if you're camping (or glamping?) or are just planning to take the train up for the day, you can have as many beers as you please before and after!
23-26 August - Creamfields, Daresbury, Liverpool
What is it? Consistently ranked the UK's best Dance event, this is the place to be if you want to lose yourself in a heavy bass beat and forget that summer is coming to a close. Grab a few glow sticks, paint yourself with glitter, and let loose!
Our Suggestions: Tiny Rebel Cali - Another one from the West Coast, full of juicy and tropical US hops. Going for a glitzy beachy flair, this IPA's "Flavours of sweet mango and resiny pine transport you to the redwood forests and the mountain-lined beaches between Los Angeles and San Francisco."
How much can you bring? According to the site, "Alcohol may only be brought into the festival if you are camping. There is a limit of 24 cans and a 1 litre plastic bottle of spirit or wine per person. Any alcohol in glass bottles must be decanted into plastic bottles."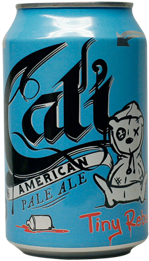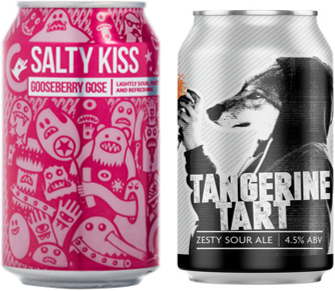 24-26 August - Reading & Leeds Festival https://www.readingfestival.com/ & https://www.leedsfestival.com/
What is it? These ones cover all the bases -- punk, rock, alternative, indie, pop, hip hop, rap, and even metal. They're massive, eclectic, and some of the UK's best recognised and most attended festivals. Pick your site, or bounce between the two to see your favourite artists twice!
Our Suggestions:
Magic Rock Salty Kiss - A good entry beer to Sours, this is a tart and fruity German-style Gose flavoured with fruit, sea buckthorn and sea salt.
Fierce Beer Tangerine Tart - Scottish, tart, and very summery, this Sour has been described as "cuddly" but "grabs you like a hungry wolf"! Intrigued yet?
How much can you bring? Unlimited at the campsite until 6pm Sunday!